video with sound, 7 min., 2005.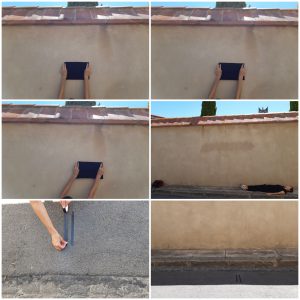 The artificial fabric has the texture of silk…
City Action #11
Measure a wall surface with a piece of black felt.
Fold the piece of felt and put it away.
Position yourself in relation to the wall.
Leave a subtle trace of your presence close to the wall.
M.V. 2020